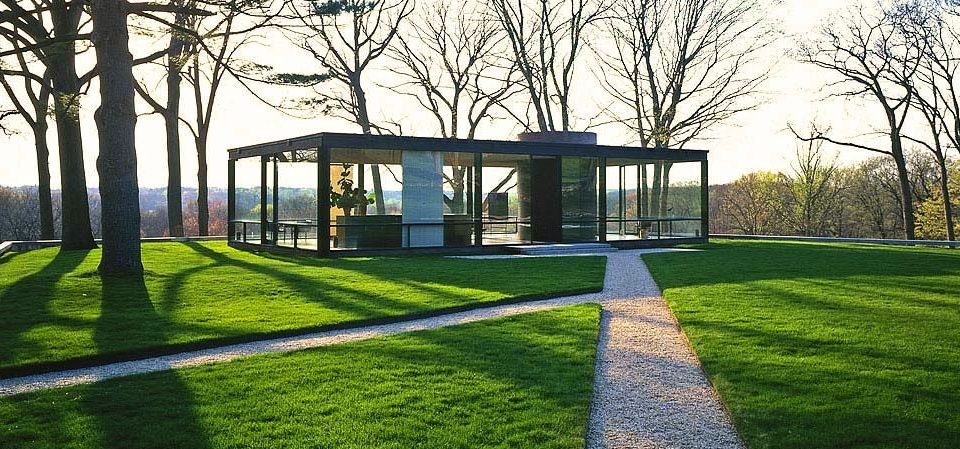 Introduction
Philip Johnson's Glass House is a timeless architectural masterpiece renowned for its minimalist elegance and groundbreaking design. Constructed in 1949, this iconic structure was ahead of its time, yet sustainability and energy efficiency were not focal points in the mid-20th century. In this blog post, we'll explore modern sustainable materials and energy-efficient measures that could be applied today to qualify the Glass House for Platinum LEED Certification—boosting its appeal in the eyes of contemporary environmentally-conscious audiences.
1. Solar Panels and Green Roofing: Harnessing Clean Energy
One of the most influential advancements in sustainable architecture since 1949 is the integration of solar panels and green roofing systems. With today's highly efficient and cost-effective solar technology, it's now possible to generate clean energy from the sun. We can significantly reduce its carbon footprint and overall energy consumption by installing solar panels on the Glass House's roof and surrounding landscape. Incorporating a lush green roof covered in vegetation provides natural insulation and helps reduce stormwater runoff, further enhancing the building's thermal performance.
2. Advanced Glazing and Insulation: Energy Efficiency at Its Best
The Glass House was an innovative structure for its time, featuring glass walls. However, with the advancements in modern glazing and insulation technology, energy efficiency has reached new heights. High-performance, low-emissivity (Low-E) glass now allows for optimal temperature control by reducing heat gain in summer and heat loss in winter. This, combined with triple-glazed windows and advanced framing materials, enhances insulation and creates a comfortable indoor environment while minimizing the need for excessive heating and cooling.
3. Smart Building Systems: Efficiency in Every Corner
Today, smart building systems offer precise control over various aspects, including lighting, HVAC (heating, ventilation, and air conditioning), and other utilities. Integrating these systems into the Glass House ensures real-time energy use monitoring and adjustment. Features like occupancy sensors, automated shading systems, and energy-efficient LED lighting optimize resource usage and maintain the Glass House's aesthetic appeal.
4. Sustainable Building Materials: Eco-Friendly Choices
Achieving LEED Platinum certification requires the use of sustainable building materials. The Glass House could be retrofitted with less environmentally impactful materials, such as reclaimed wood, recycled steel, and non-toxic finishes. Additionally, sourcing these materials locally further reduces transportation emissions and supports the local economy.
5. Rainwater Harvesting and Water Efficiency: Resource Conservation
Incorporating rainwater harvesting systems and water-efficient fixtures further enhances sustainability. Capturing rainwater for irrigation and non-potable uses reduces the demand for municipal water supplies. Moreover, including low-flow toilets, faucets, and water-efficient landscaping minimizes water consumption.
Conclusion
Philip Johnson's Glass House, a 1949 architectural gem, is still captivating with its timeless design. However, with today's advancements in sustainable materials and energy-efficient technologies, we can elevate it to Platinum LEED Certification status. By embracing solar panels, green roofing, advanced glazing, smart building systems, sustainable materials, and water efficiency measures, the Glass House preserves its historical significance. It stands as a symbol of sustainability and innovation. This reimagined Glass House is a testament to harmonizing timeless design with cutting-edge environmental stewardship—an alluring combination for modern eco-conscious enthusiasts.
Consulting For Architects, Inc. Placement
Helping architects, interior designers, and building design professionals find better career opportunities nationwide every day since 1984. Send your resume and portfolio to [email protected]
Architecture: Sustainability Revisited
architecture, Consulting For Architects, David McFadden, design, EnergyEfficiency, GreenBuilding, HistoricPreservation, InnovationInDesign, LEEDCertification, ModernDesign, PhilipJohnsonGlassHouse, SolarPower, SustainableArchitecture, SustainableMaterials
Comments Off

on Reimagining Legacy: Philip Johnson's Glass House Achieves LEED Platinum Excellence