Goals
Goals
Balance. Mentorship. Opportunity. Career Advancement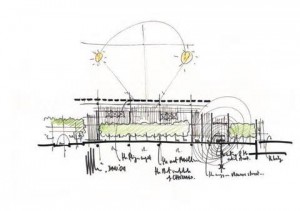 We share the same career goals and priorities and were founded with one goal in mind: To identify architects and firms with compatible design sensibilities and match them on a project or permanent basis. As a published designer with educational and professional background in the field, CFA founder and CEO David McFadden spearheads his staff's efforts to address the specific needs of customers.
CFA acknowledges that in order to be successful over the long term, making a good match is not enough. Consequently, the company strives to provide the best customer service before and after each placement.
Candidates and firms are our only customers because staffing is our only business. Everyone is accorded equal attention and respect, regardless of the size of their account or level of experience. Every call our placement staff receives is unique; there is something to learn from each one. Our customers are our priority. They are also our most valuable resource.
Why Choose a Placement Firm
1) How exactly does a placement firm work for me, the job-seeker?
With few exceptions, the placement firm becomes your advocate and "represents you" – a relationship that starts whenever you apply for a job through a placement firm listing and submit your resume. In most cases there is no fee to you as you are the applicant; employer is the client; your link is the headhunter or representative who contacts or helps you.
2) I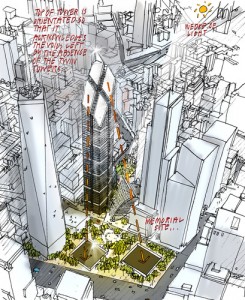 f there is no fee for me – then who pays the placement fee?
There is no fee for you – client pays the fee. Many placement firms work on a contingency fee basis, meaning they don't get paid unless they successfully fill the open position by submitting the best candidate. There are also retained searches, meaning that the placement firm gets paid no matter how long it takes to fill the job, and there is no other competing agency involved. If the client finds a candidate on their own, they must go through the placement firm and the firm gets paid.
3) Is it wrong for me to submit my resume to multiple placement firms?
No, it isn't wrong, but do limit yourself to a very few firms and let the placement firm know that you have. When you submit your resume to an online service (i.e. Monster.com or CareerBuilder) you won't get a chance to set up an appointment and talk to a recruiter and let them know. If your resume fits the bill — meaning of the keywords in your resume are picked up through the online services' algorithms and an employer finds you, then you'll get an email or a call from the prospective employer. Placement Firms with real live recruiters would appreciate knowing you've submitted yourself elsewhere (you needn't go into detail that's your business) – and they would also like to know if you have submitted yourself for the position directly. If you have, they won't submit you or represent you for that job because it is duplication of your efforts.
4) What can a recruiting firm/placement firm do for me that I can't do for myself?
A good placement firm will get your resume and set up an interview to talk about your skills, your goals, and the job you are applying for. Resumes don't always do a candidate justice, and a good recruiter is almost like a job therapist – and will draw out of you information relevant to the position that you may not have thought to mention in your resume. A good recruiter knows a lot about the job you are applying for too, which can be helpful. Job descriptions are notoriously bland and don't really give you all of the useful inside scoop it would be useful to know before you actually interview. Recruiters also have jobs that aren't posted, and after talking with you may recommend you for something you didn't even know was out there.