Success Stories
Success Stories
Here's what job seekers are saying about our success.
"I come back to CFA over and over again because they know the industry cold."
"When I came to CFA my portfolio was limited.  Five years later I was hired as a project architect in a multiple discipline firm."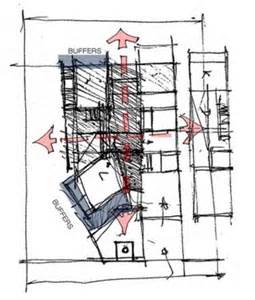 "After freelancing at several classical style residential design firms I was able to ask for a good salary at the best residential firm in the city, which I joined full time."
"CFA has always pointed me in the right direction.  Their ability to understand my career goals and aspirations is unique."
"I set my own schedule around my own projects and travel and rely on CFA for referrals whenever I'm short on clients.  Without CFA I wouldn't be able to hang my own shingle when I am in between clients."
"CFA's staff is courteous and helpful and delivers on its promises."
 "CFA has so may freelance positions available why go anywhere else."
"I have always preferred working with CFA because the founder is a published designer and he freelanced just like me."
"CFA visits client's offices and sees their projects first hand so they know which opportunities prefer."
"CFA always refers me to top design firms and prepares me to win my interviews."
"CFA does not present my credentials to firms without my permission.  I appreciate their professionalism."
"Because of David's design background he and his staff know the difference between designing a curtain wall and a set of millwork drawings."
Here's what hiring firms are saying about our success.
"CFA is nothing short of fabulous! They are informative and professional. It's a pleasure working with them."
"We have been very pleased with the skill level and professional manner of the candidates CFA placed with us. We are hopeful that we may continue receiving referrals of their caliber!"
"CFA is an asset to this industry. Their staff is intelligent and delightful to work with. They make finding talented individuals easy."
"We briefly worked with another placement firm but were disappointed in their resolution strategy."
"CFA is top notch! They display professionalism across the board."
"They have a delightful staff and work with the most talented and interesting consultants. CFA is fast and always delivers great results!"
"CFA allowed us to keep a project on schedule by providing us with quality freelancers."
"CFA responded in a timely manner and they were able to provide us with appropriate candidates."
"We have used CFA's services for years. We get consultants who are not only bright and talented, but individuals who display a broad range of knowledge. We are very pleased with the services that CFA provides to us and we enjoy working together with them."
 "I use CFA for finding senior designers on a project and full time basis."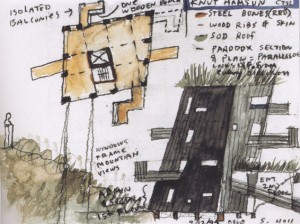 "As a HR director, I need accuracy when I present candidates to my project directors.  That's why CFA is always my first choice."
"Like all international staffing companies, architecture recruiters in those firms turnover every two years or so.  They aren't necessarily from the architecture or design field either."
Additional Testimonials for owner David McFadden and CFA:

Don Lasker, Helpern Architects
David has enormous expertise in matching employers and architects searching for permanent or temporary positions. He has greatly assisted me in my career. I have dealt with David both as an architect looking for a position and as a business owner. I would not hesitate to recommend and endorse David and his firm Consulting for Architects.
Bob Giangrasso, Recruiter for Engineering, Architecture and Construction Professionals at CareerPoint Staffing
I first met David back in the 1990's at one of those Port Authority retirement dinners that many of the vendors were invited to. I heard about him previously and was anxious to meet him. Although I feared that he would be most intimidating, I surprisingly found him warm and friendly. I was particularly amazed because our shared clients (the Port, Mancini Duffy, etc.) had given me the impression that he was driven and terribly relentless at making the impeccable placement; you did not want to be David's competitor. That day, I felt lucky to have been introduced to the charming and effervescent individual I have come to know. Earlier this year, I had the opportunity to get reacquainted with David, joining his team and be part of his vision to expand CFA into the engineering and construction arena with CareerPoint Staffing. I have come to witness firsthand that drive and determination to hit a home run with each and every job placement. Each client requirement is important to him. Each candidate is equally important. He lives and breathes this stuff every day. He's an amazing man and I am fortunate to have connected with him.
Charles Mallea AIA, Architecture, Interior Design & Project Management
I've had the positive professional experience of working with David for a number of years. As an independent architect David has placed me in a variety of high-quality positions in Architecture & Interior Design firms. David's company: Consulting for Architects has always been highly professional in all of his dealings both with the architects and designers he is placing as well as the firms seeking consultants. I highly recommend David & Consulting for Architects.
Charles Alexander, Partner Offramp Gallery
I first met David shortly after I was given the responsibility to hire and monitor staffing at Kohn Pedersen Fox in 1989. The early 90's were turbulent years with respect to workflow so the use of temporary staff became the key to balancing a firm's workload. What differentiated CFA form other firms that provided temporary help was their understanding of the architectural profession. The individuals that were sent to fill specific vacancies were always a perfect fit. For David it was not about just resume. He understood the culture the individual needed to fit into and the quality of work that was expected. We had not spoken for several years, as I left New York in 2005. Recently I was having difficulty finding someone with a specific skill set in Southern California and contacted David. Without an organization in place here he got me five qualified resumes within three days. Seems he still his unique mojo working!
Jason Holtzman, Architectural Design, Holtzman Design
I am grateful to David and CFA for years of wonderful architectural consulting jobs, always employed in the best firms in New York City. After graduating from Pratt, sharing in common with David as an alumni of a great solid school of architecture, CFA helped me land a wonderful 7-year design position at HOK, NYC, and SOM subsequent to that. I later taught a course at Pratt, titled "Advanced Digital Media" teaching students how to multi task using Autodesk 2d and 3d programs to help make their design projects and portfolios look more exciting and give them a competitive edge upon entering the architectural workforce in NYC and beyond. As part of the course I asked students if they wanted summer and winter intern jobs, I could close to promise them employment thru CFA. I helped train them for the AutoCAD test to enter CFA, and all who asked to take part, were granted jobs thru CFA! Thank you David, and CFA for helping employ the many design students who have gone on to become our great colleagues of architects and designers. Cheers!
Matt Masters, AIA, LEED AP, Project Manager at Gensler
David and his staff at Consulting For Architects have been a joy to work with. David has been prompt with follow up to find the right position curtailed for my needs. Also since David is a former architect, it makes communicating with him go smoothly. David is up to date on all of the latest technology which gives him an edge on other agencies out there. As an added bonus, all of David's staff have warm personalities and their positive energy makes CFA an excellent company to work with. I look forward to future opportunities with David and CFA.
Sam Spata, Director, Buildings at Bergmann Associates
David and his team have provided me with years of service, helping me grow my business while managing my costs. David has an exquisite sense for talent and recommended the best possible personnel for both temporary and full-time positions. David invested himself in understanding my practice and consistently recommended design professionals who met both my needs and those of my clients. He is also a terrific person!
Stephen Dill, Marketing Manager at Wheelock College
I learned an incredible amount working for David. His tutelage was crucial to the development of my marketing sense and my relationship-sales methodology. David also taught me about work/life balance in the early days of email and PDAs—his ability to compartmentalize and shift gears was amazing. While obviously a talented designer and networker, David's strength in human assessment is remarkable and the secret to his success in CFA. The many who have been put to work with David's assistance certainly appreciate his role in the process. But it is the many employers who found the perfect addition to their teams who truly understand and value David's intuitive insight into their firms' needs and the corresponding clarity of vision of who among the many talented professionals available would be the perfect solution to that need. David is in many ways the classic entrepreneur: talented with a strong vision of a business, and the energy and inspiration to build it, manage it, and constantly innovate to keep it fresh and personally exciting. The more entrepreneurs I meet, the more rare I find that mix.
Paul Aubin, Helping Architects be successful with Revit
David built Consulting For Architects with the concept that Architects were the best qualified to serve the staffing and technical needs of other Architects. I worked for David for eight years in the Chicago office of CFA. During that time, I was given many opportunities to grow and build my skills. David always saw the value of allowing his employees to hone and develop their skills. When I embarked on the writing of my first book, David granted me a paid sabbatical to complete the project and even sponsored promotional events. My years at CFA were an invaluable part of my overall career development and I am grateful to David for providing the environment to foster this growth.
Paul Bretzger, Project Architect at Boris Baranovich Architects
The company David founded, Consulting For Architects, Inc., has been a major player in the New York architecture profession for decades. I have worked for and with him since 1993. I began as a student in the firm's CAD school. I then joined his team of consultants, through which I worked as an architect at several different firms in the New York area. That gave me experience at a wide variety of company and project types. It eventually led to permanent work at a firm of my choosing. Today, I teach in the CAD school at which I initially met David. David's vision and leadership has made C.F.A. a critical asset of the architecture profession for as long as I have been involved in it.
David Weinstein, Virtualization SME
David McFadden and CFA in my opinion are one of the top consulting organizations supporting the Architecture firms around the country. Not only do they understand the challenges facing the AEC industry but have the resources and knowledge to help deliver solutions to meet those needs.
Patrick Schutte, REALTOR / Property Marketing Specialist at Flex Realty
I worked with David for several years while I was the Director of Channel Development at Autodesk and his company CFA and the CFA/CAD training Center was one of our top Autodesk Resellers and Trainers. David was a solid business partner who was consistently able to see both sides of an equation and balance the needs of each party to come up with best in class solutions to our joint business challenges. He was also an eloquent, logical speaker who was able to effectively communicate his perspective in a constructive manner. I would highly recommend David for any role where strategic thinking, team development, and business practice optimization is critical. He would benefit any organization who wants to take their team to the next level.