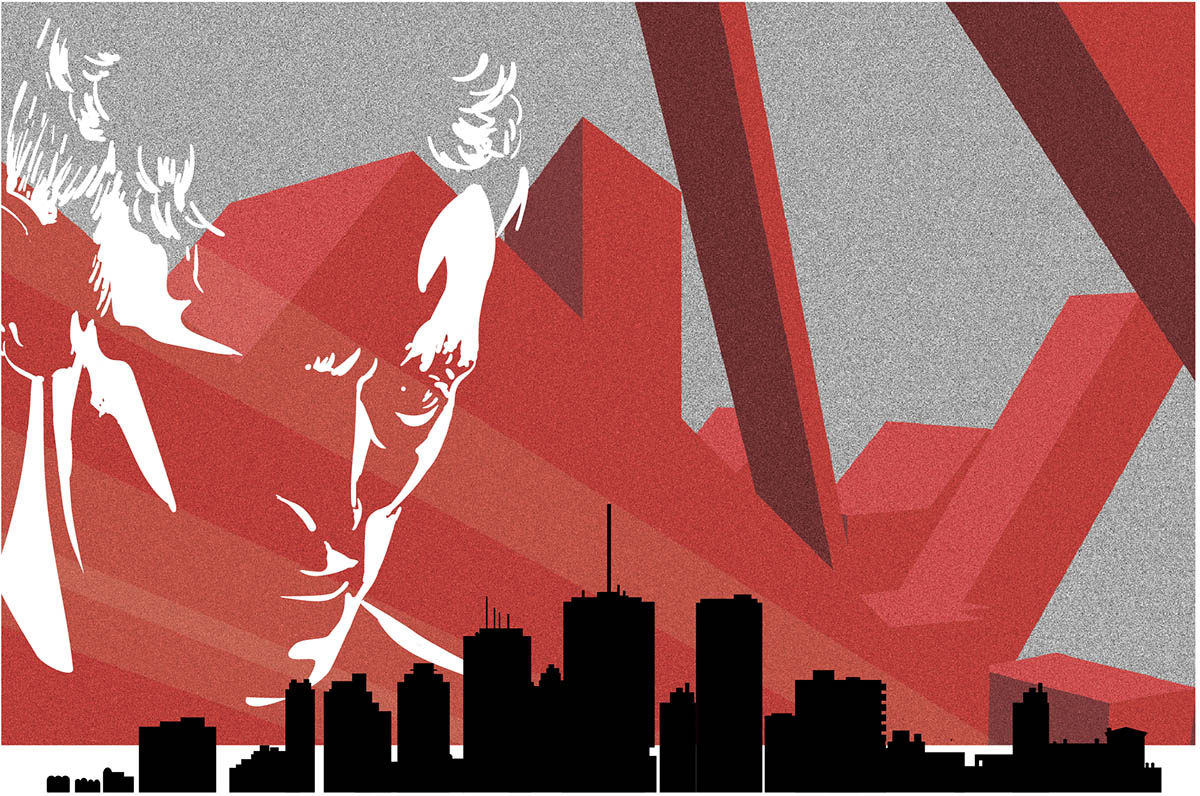 In recent years, employees of architecture firms have increasingly attempted to join unions. This trend is driven mainly by the need for workers to protect and secure their rights as professionals. Unions provide a platform for employees to come together and negotiate fairer wages, better working conditions, and greater job security. Members can also access additional benefits such as legal advice, collective bargaining, and representation. Joining a union gives workers in the architecture field more control over their professional lives and helps to ensure that they are treated fairly and equitably by employers. As architectural firms continue to grow, the rights of employees must be protected and respected. Unions play an essential role in providing this protection, giving individuals the peace of mind that their rights and interests are protected.
By joining a union, architecture firm employees can help improve the industry. By negotiating better wages and working conditions, they can ensure that every professional in the field is treated fairly and compensated equitably for their work. The collective strength of union members also allows them to speak out against any injustices or exploitative practices they may experience, ensuring that their voices are heard and respected. With more people joining unions, the architecture industry is becoming safer and fairer for everyone involved.
Overall, union membership offers a range of benefits for employees in the architecture field. It gives them a platform to fight for their rights, negotiate better wages and working conditions, and ensure their voices are heard. By joining a union, they can help create a fairer and more equitable industry for everyone involved. As the architecture field continues to evolve, unions will remain essential to ensuring that workers' rights are respected. But is it fools gold?
As architecture firm owners consider the implications of unionization, they must weigh the risks and rewards. Unionized firms face higher costs for labor, resulting in increased overhead that diminishes their competitive edge. Furthermore, collective bargaining agreements can restrict a firm's ability to manage staffing levels and set salaries according to market conditions. Not being nimble can limit a firm's ability to adapt quickly to changes in the industry, as well as its ability to attract and retain talented employees. Ultimately, these factors make unionization a less attractive option for many architecture firm owners. However, it is important to note that unions can bring tangible benefits, such as job security and improved wages and working conditions, which could appeal to some. Ultimately, it is up to individual owners to decide if unionization is the right choice for their businesses.
Architects are held to a high standard due to the critical nature of their work. They must possess excellent technical knowledge and communicate effectively with clients, designers, and contractors. As a result, they often require specialized training or certification to practice as professional architects. Despite this need for advanced skills and rigorous qualifications, architects are usually not eligible for collective bargaining, as many operate independently or in small firms and do not form unions. Thus, architects must advocate for their interests regarding workplace issues such as wages and working conditions. Architects must be aware of their rights and understand the profession's regulations to ensure they receive fair compensation and working conditions. By doing so, architects can ensure they can continue practicing their craft in a healthy and productive environment.
Although architects traditionally do not form unions, they should still be aware of their rights and participate in the industry conversation around workplace issues. By doing so, architects can ensure they are compensated fairly and work in environments that promote their skillset and creativity. Architects must understand how their profession can benefit from unionization to better advocate for their interests.
It isn't easy to find accurate statistics on how many architecture firms are unionized, as most are privately owned. However, there have been reports that suggest that under 3% of all architecture firms in the world and one firm in the United States may be part of a union or labor association.
Although becoming part of a union offers specific employee benefits, such as increased bargaining power and better wages, it can also be limiting in terms of flexibility. By joining a union, an architectural firm is subject to "just cause" guidelines regarding hiring and firing. Just cause means that there must be documented evidence that an employee is not meeting the standards of their position or has committed a punishable offense before they can be terminated. Therefore, it is complicated for an architectural firm to manage its workload most efficiently, as there may not be the flexibility to let go of employees quickly during times of low demand. Additionally, unions can restrict how many subcontractors or temporary workers an architecture firm can hire at any given time, limiting their ability to adapt to changing needs. Including dictating the workflow in contrast to increasing/decreasing staffing levels as needed. In addition, unions are not typically supportive of "at will" employment, which provides much more flexibility when hiring and firing.
Overall, unions can provide many benefits to architectural firms but also have certain restrictions that must be weighed carefully. Architecture firms must consider all their options before deciding on joining or not joining a union. Ultimately, the best solution will depend on each firm's specific needs and goals.
For architecture firms that decide to join a union, there are measures they can take to ensure the best outcomes for their business. For example, firms should make sure they familiarize themselves with the rules and regulations of the union and negotiate any hiring or firing restrictions to ensure maximum flexibility when managing staff levels. Additionally, it is vital to understand the union's grievance process and how disputes will be handled. Finally, firms should also consider creating a separate contract with the union that outlines their expectations for staffing levels and hiring and firing procedures.
By taking these measures, architectural firms can ensure that joining a union does not limit their ability to perform their work efficiently and effectively.
This information is for educational purposes and does not constitute financial, legal, or other professional advice. Please consult with a qualified professional if you require assistance.
Additional resources:
– New York Times: https://www.nytimes.com/2021/12/21/business/architects-white-collar-union.html
– The Real Deal: https://therealdeal.com/2022/09/01/new-york-firm-establishes-architectures-first-union/
– Architects' Journal: https://www.architectsjournal.co.uk/news/do-architects-need-a-trade-union
– National Labor Relations Board (NLRB): https://www.nlrb.gov/
– American Institute of Architects (AIA): https://info.aia.org/join-aia/collective-bargaining-labor
– National Association of Architects (NAA): http://www.naahq.org/
– American Federation of Architects and Engineers: https://afae.org/
– Society of Professional & Executive Employers (SPEE): http://speeusa.org/
– U.S. Department of Labor: https://www.dol.gov/general/topic/labor-relations/labor-unions
– American Bar Association: https://www.americanbar.org/groups/labor_law/publications/aba_books/unionbargaining.html
– Harvard Law School: https://www.law.harvard.edu/news/labour/collective-bargaining-and-labor-unions/
– Cornell Law School: https://www.law.cornell.edu/wex/labor_union
– Bureau of Labor Statistics (BLS): https://www.bls.gov/opub/ted/2011/ted_20110429_data.htm
– Governing: https://www.governing.com/topics/workforce/unionizing-workers-collective-bargaining-rights.html
– National Labor Relations Board (NLRB): https://www.nlrb.gov/what-we-do/protecting-employee
Architecture Practice
architects, architecture, atwill, collectivebarganing, Consulting For Architects, David McFadden, design, firing, Hiring, jobs, Jobsecurity, justcause, salary, Trade, Unions, wages, workingconditions
Comments Off

on Architecture Firm Owners and Employees Continue to Weigh Trade Unions