CEO Letter
CEO Letter
Dear Architecture and Design Colleagues:
Soon after graduating from school and taking that first exciting step of working full-time for an architecture firm, I started to tire of the grind. We called it "being pigeonholed"–as in exiled to the drafting room or assigned to design stair details all day. It wasn't for me; I needed to find an alternative. I hungered for exposure to different projects and practices. To escape the trap of repetition and rote encountered by most design professionals in the first few years of their careers, I gave up secure employment and benefits and started freelancing. It wasn't always the easiest of lifestyles, but I appreciated the freedom and valuable experience of working at a variety of firms. When I realized there were other young architects out there wrestling with some of the same issues I faced, I became convinced there was a business opportunity outside of traditional hiring practices. On this notion, I opened CFA in 1984 as a gathering place for architectural professionals to find new work on a consistent basis.
Until then, most architects started out moving from one firm to another for two-to-three year periods. Why not spend at least a good portion of that time freelancing? For those willing to take the plunge, my new company could be a welcome facilitator. And for firms in the throes of an up-and-down economy, we could provide a capable, ready and flexible workforce to help them deal with sudden upticks or deadlines. Over the years, we've demonstrated that architects who avail themselves of CFA for one of those two- to three-year periods gain a fast-track competitive advantage.
Not only does working on a project basis with CFA encourage architects to set their own fees and schedule, it gives them exposure to a variety of projects and employers. When they decide to re-enter the full-time workforce, they are more experienced and more marketable. In addition, many architects use CFA work as a means of generating income between their own projects or while starting their own office. Likewise, our approach is ideal for architecture and design firms because they can capitalize on bringing in highly skilled and targeted professionals on an as-needed basis, supplementing their core staff with a flexible workforce and avoiding the inefficient hiring-and-firing cycle. Our expertise does not begin and end with project placement.
If you know CFA, you know we have found hundreds of full-time jobs for architects and designers. You might also be surprised to learn that fully half of our demand is for permanent placements. As CEO, I am proud that we've been able to play a role, however small, in assisting the careers of so many professionals. It's always rewarding to run into a CFA "graduate" currently applying his or her enhanced skills in leadership positions at New York's finest firms. We at CFA look forward to sustaining that tradition and continuing to provide our client firms and architects a vital link to furthering their careers and businesses.
Successfully,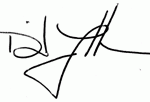 David McFadden
Founder/CEO
Since 1984