Recruitment Careers
Recruiting Careers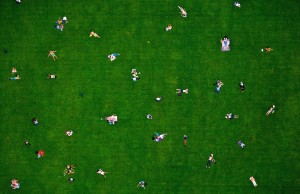 Follow us to Greener Pastures
We are hiring recruiters, account managers, new business development professionals interested in achieving five things

*Better compensation & benefits
*Better work/life balance
*Greater opportunities for advancement
*More challenging work
*Better fit for skill set
Featured Openings:
Recruiter (Summer internship or full time)
Seeking career savvy talent – recent BArch & BFA grads
Location: NYC – 276 5th Ave. NOMAD
We are meeting with young architects and designers interested in an alternative career in the architectural recruiting profession! This business model is a stepping stone for young talent to take time out from their design career to meet, network, interview, and recruit other top talent, assisting in their career development. After which, you will gain valuable insight and knowledge about the job market and the best firms to work for should you leave recruiting to return to a design career. This experience is best suited for a 3-dimensional problem solver who loves other creative people and the reward of helping your peers find successful opportunities in architecture and design. Like our founder David McFadden, spend your day empowering architects be successful. Learn more about David's journey from a published designer to successful recruiting entrepreneur and public servant.

Virtual Recruiter
Full-cycle
Location: Anywhere in the U.S.
Our staffing and recruiting firm finds jobs for architects and interior designers. Our prestigious clientele hires our candidates from our talent pool on a temporary, temp-to-perm, and permanent basis.
Proven Recruiting/Staffing Experience Is Required.
Minimum 5 years as a virtual recruiter.
Experience sourcing architects and interior designers a major plus.
Strong written and oral communication skills.
Strong candidate interviewing and people skills.
Strong knack for identifying candidate strengths and weaknesses.
Experience with Skype (or equivalent) interviews.
Experience recruiting passive job seekers from specific firms.
Direct contact with clients to refine job requirements during the recruiting process.
Boolean search experience a plus.
Teaming with an Account Executive, virtual recruiters are responsible for candidate sourcing and qualifying for permanent openings only on a rolling basis. Once qualified your candidates for a specific position are handed off to our account executives to present to the hiring firm and complete the full-cycle recruiting process. Our openings pay $85,000.000 – $150,000.00 (up to $250,000.00) per annum concentrated primarily in New York City and California. You can review a sample of our openings at http://www.cons4arch.com/job-board/
Must be exceptional amongst your virtual recruiter peers because the job openings you will be working will be our firms most challenging and require dedicated exclusive attention.
This is a remote position that requires exclusivity and 40 hours per week on a flexible basis determined by you.
We will consider compensation on a W2 or 1099 with either a base, base plus commission, or commission only plan. Expenses will be paid.
We provide you with the tools you need to be successful.
JobDiva ATS https://www.jobdiva.com/ with extensive candidate database (Recruit new candidates and existing candidates)
Company LinkedIn Recruiter Lite (Cloud based)
New Classified Ads
Company Indeed page
Social Media Sites
Mitel Phone Instrument (Cloud based)
Video Conferencing (Cloud based)
Direct communication channel with owner and senior staff
Video https://youtu.be/NaRCl_2g_Ao
Please review our company website http://www.cons4arch.com
Thank you for your interest in our company.
This is not the place to apply for a position at an architecture or design firm.