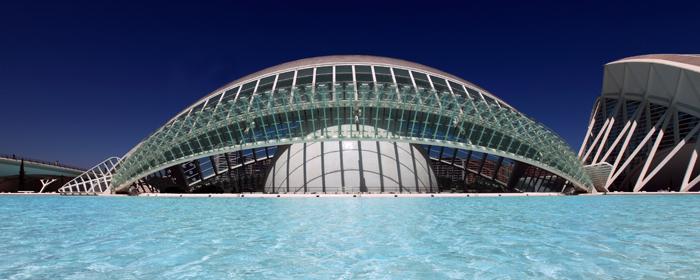 Green means green for architects that make a serious investment in green architecture and sustainability.  When the recession hit in 2007, the housing and real estate markets were hugely impacted. Jobs in architecture became scarce, and architects started getting laid off in droves. Though there's been an increase since 2010 in positions in this arena, the sector still struggles to maintain a steady increase in available gigs. According to SimplyHired, since July of 2013, there's been a 24.4% increase in employment in Los Angeles and 34.4% in New York, so things are looking brighter. In fact, the green or sustainable architect is experiencing a major increase in work, with positions in both cities at an all time high because of the growth of the green economy.
There's really no set rule for who can dub themselves green architects, but the program responsible for verifying green buildings is LEED (Leadership in Energy and Environmental Design). It gives points to projects based on their utilization of sustainable components. However, LEED doesn't give awards to projects for performance, so there are other available options for certification: the Living Buildings Challenge, Passive House Institute, Green Globes and the government's Energy Star Program all provide certification based on green standards.
In major metropolises like New York and Los Angeles, the green economy is growing. The public's demand for green construction is due to its growing awareness of the dangers of climate change. While the green movement is considered "chic," architects are expanding their views by combating climate change not only with their building designs but by constructing the bigger systems in which they function.
"We think of great design as having four equally important parts: ethical practice, experiential design, thoughtful impact, and excellent delivery. Included in ethical practice is sustainability and the idea that you can't create great design without it. This translates into our everyday office operations in many big and small ways. The really exciting sustainable operations are yet to come in our new office!"
Irwin Miller, Los Angeles, Principal Design Director, Gensler .
In 2011, the BLS (Bureau of Labor Statistics) listed the mean wage for a green architect as $83,390 – about $30,000 more than a residential architect. The BLS also predicts faster-than-average growth for architects until 2020, with green architects in particularly high demand.
Architecture is about designing structures. Green architecture goes one step further by altering structures so that they can contribute to the well-being of the environment. Some architecture firms are green firms not only because they specialize in this type of building, but because they incorporate the green philosophy into how they operate.
Green Architecture Sites:
Inhabitat
Architecture for Humanity
BLD BLOG
Green Architecture
#architecturejobs, architects, architecture, Architecture for Humanity, BLD BLOG, buildings, climate change, economy, Employment, environment, Gensler, Green, Inhabittat, jobs, LEED, LEED Gold Certification, Reccession, SimplyHired, sustainability
Comments Off

on Green Means Green for Architects