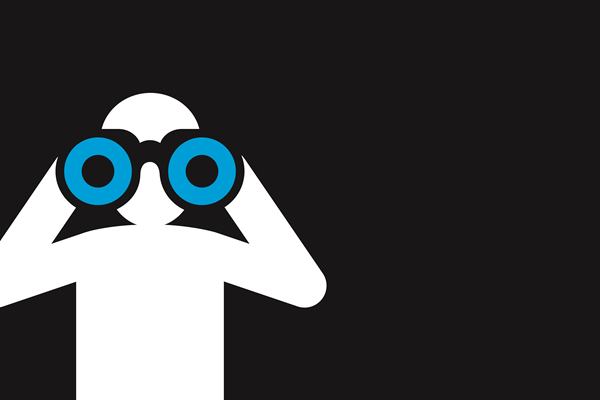 An architecture firm is only as good as its people. Here are a few tips for attracting—and retaining—the best in the business.
By Nate Berg
From entry-level interns to top-tier management, the business of architecture relies on smart workers [staff]. To stay competitive and endure an ever-turbulent job market, design firms need to recruit the best and the brightest while holding on to the skilled talent they already have.
Look for Inquisitive Minds
When seeking new talent, New York–based Robert A.M. Stern Architects partner Graham Wyatt, AIA, says firms should look broadly at the candidates' talents. Architectural ability and design skills are obviously important, but they shouldn't be the only factors considered. "Look for people who are broadly educated and, beyond that, people who are inquisitive about the world, who are not just one-dimensional," he says.
Incentive High Performance
Rewarding employees based on the quality of their work will push them to excel and make them feel appreciated. Robert A.M. Stern Architects uses a system as part of a profit-sharing model that, when the firm is in the black, issues an additional bonus to employees based on annual reviews. "The principle of it is important to the culture of our firm, which is to reward people at all levels so they feel that they're pulling in the same direction," Wyatt says, "and that's really essential to our success."
Respond to Shifts in Supply and Demand
The layoffs during the recession may seem like fresh wounds, but the market has recovered. Demand for architects is high now due to increased work and a limited supply of professionals. "Twenty to 30 percent of the architectural workforce left in the last recession, so the talent pool is much smaller," says David McFadden, CEO of Consulting for Architects, a staffing agency. Firms need to recognize that it's a seller's market. "Architects are just not sitting on a department store shelf anymore."
Evaluate Routinely
Regular performance reviews are crucial for employers to track progress and for workers to get positive feedback, constructive criticism, and, ideally, a chance to request a raise. Communication is mutually beneficial, but it sometimes doesn't happen enough. "In some firms, the annual review only happens every two or three years," says Herbert Cannon, president of consultancy AEC Management Solutions. "That can be demoralizing to employees."
Be Less Picky, Hire More Quickly
A dearth of architects means employers need to adjust expectations and perhaps lower their hiring standards. The perfect candidate simply might not exist. "There's still this perception that there's people available that meet all of your criteria. But in fact there's not and so you need to make a quick attitude adjustment," says McFadden. To top it off, the limited supply is in such demand—the candidates you want may be under consideration by other firms. McFadden suggests acting quickly: "Shorten the time from receiving a résumé to scheduling an interview to making an offer. … You have to be quick; otherwise you're going to lose out to a firm that is."
Honor Loyalty
Firms need to know how to hold on to what they've got. That was easier during the recession when many architects were happy to have any job. But now that things have turned around and opportunities are opening up, employers need to do more to keep their workers from perusing the job boards. McFadden says firms should increase compensation for the people who stuck with them during the recession, and even more so for those who saw years pass by without a raise.
by Nate Berg for Architectmagazine.com*
*This article was not written for The CFA Blog. This article was written for Architect Magazine.com and reposted by CFA for the CFA Blog.
Editors note: Obviously, we contributed to this article, and agree with the points Nate makes. Do you agree that the hiring trend favors the applicants?
Search Careers
Request Talent
Join Mailing List
Architecture Hiring
AIA NY, American Institute of Architects, Architect, architects, architecture, Architecture billings index, business, Consulting For Architects, David McFadden, Hiring Demand, jobs, RAMSA, recession, Rewarding Employees, Robert A.M. Stern Architects, Salary Increase, Staff, Staff Retention, unemployed architects
Comments Off

on Be Smart in How You Staff
New Jobs