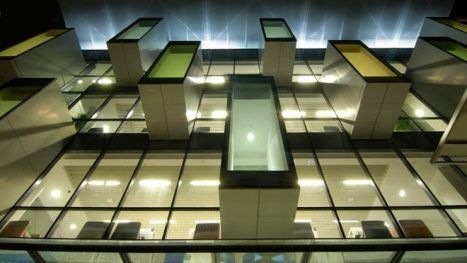 Now that summer is in full swing, all thoughts of cramming to finish overdue projects have likely drifted away. But just because you'll be reading trashy magazines at the beach for the next month, doesn't mean you can't appreciate these stunning temples of learning. Designed by some of the world's greatest architects, these 10 libraries will expand your mind even if you never pick up a book.
1. Philological "Brain" Library at the Free University — Berlin, Germany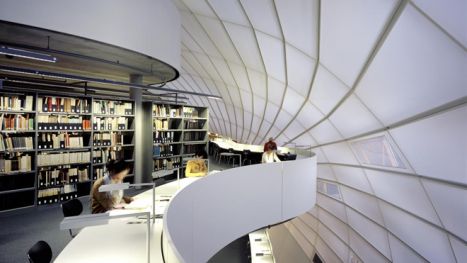 Designed by noted architect Norman Foster, a.k.a. Baron Foster of Thames Bank, this library on the campus of the Free University of Berlin, is in the shape of a human brain.
2. Phillips Exeter Academy Library – Exeter, New Hampshire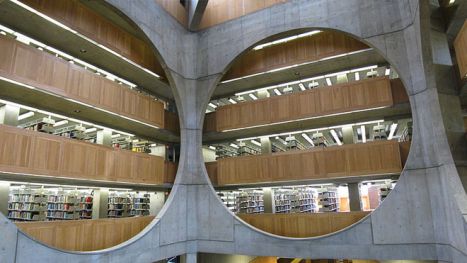 Phillips Exeter Academy Library was designed by renowned American architect Louis Kahn in 1965. Kahn structured the library in three concentric square rings, each one made from a different material, to give the visitor the sense that they are passing through buildings within buildings.
3. Cluain Mhuire Campus Library, Galway Mayo Institute of Technology — Galway, Ireland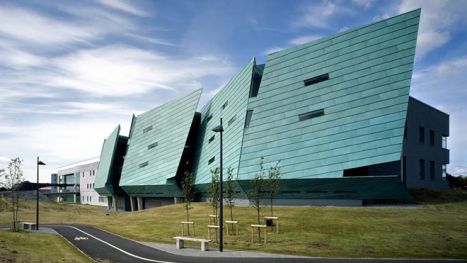 Cluain Mhuire Campus Library was designed as a resource center for students and staff of GMIT who specialize in design, art, film and television. If this space doesn't inspire them, it's hard to imagine what will.
Continue reading for libraries 4-10