Recruitment Careers
Recruiting Careers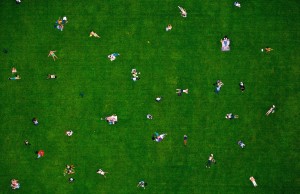 Follow us to Greener Pastures
We are hiring recruiters, account managers, new business development professionals interested in achieving five things

*Better compensation & benefits
*Better work/life balance
*Greater opportunities for advancement
*More challenging work
*Better fit for skill set
Taking a position here will accomplish all of these things and more.  Learn more about a career at CFA or my sister companies, or apply now.  In addition to A/E/C professionals we are adding new verticals like yours.  If you are tops in your field, we want to talk. Full-cycle, sourcing and recruiting, list building, fee splits, seasonal, remote and virtual recruiters, contract or full time positions. We are looking for people interested in a recruiter career from 2-20 years of recruiting experience to join our firm. Our goal is to succeed together and let you will grow and prosper with us in the staffing and recruiting field.
Our recruiters work closely with our clients, candidates and the placement team to find excellent candidates for our open positions. We are not a big corporate staffing agency with separate divisions – where one group interviews candidates all day and the other cold calls clients.  We are a conglomerate of boutique verticals with a lot of muscle. We hire the best recruiters in their fields and we never give up.  Our recruiters balance out the work day with both candidate and client contact. They are encouraged to innovate and think outside the box. What does this mean to you? It means that your partnership with CFA has the best potential to further your career.
There is no better measure of a company's longevity than key employee retention; there is no high-turnover rate at Consulting for Architects. Our two ace Recruiters, Elaine and Emily, joined us in 1998 and 2008 respectively.  As for myself, David McFadden, I started our firm in 1984, and don't like to miss a single day of work, because every day affords a new challenge.  Let's arrange a phone or in-person interview so we can talk about your future with our growing organization.
Openings

Mid-level to Senior Recruiters for NYC headquarters of Consulting For Architects
Senior Recruiter for Boston satellite office of Consulting For Architects
Senior Recruiter for Chicago satellite office of Consulting For Architects
Senior Recruiter for San Francisco satellite office of Consulting For Architects
Senior Contract Recruiter for all office locations
Junior to Senior Recruiter for NYC headquarters of CareerPoint Staffing (Engineers)We have more positions available.  Please inquire.

Featured Opening – NYC

Seeking Recruitment manager

If you enjoy working in a creative, fast-paced environment, then we would love to hear from you!

The Recruiter manager will be fully accountable for ensuring that all open jobs in that region are filled efficiently and effectively with the highest quality of talent.  He/she must be self-sufficient and able to work with little direct supervision, and have a proven ability to act as both the strategic and tactical levels in a fast-paced, results driven environment.  The role will also include regular communication with field leadership and the provision of accurate and timely progress reports to key stakeholders.

Major Responsibilities include but are not limited to:

Conducting full life cycle recruiting for Architecture and Interior Design positions: posting, sourcing, pre-screening applications and resumes, scheduling and coordinating interviews, assisting in selection and coordinating offers.

Design creative sourcing strategies as appropriate and post all open jobs for internally, and via the CFA careers website, LinkedIn, retail specific job sites, etc. to reach top field talent
Combine social media efforts with on-foot, in market networking to identify potential talent
Building and maintaining a database of quality candidates per market for current and future openings.  This includes planning for future open positions by networking with industry professionals working for competitor brands and building a talent pipeline.
Update and maintain Human Resources information in a timely manner, including and not limited to open positions reports and support the tracking of employee referrals

Requirements:

4-6 years of proven recruitment experience
A deep knowledge of the architecture and interior design market
An excellent ambassador for CFA, with a passion to expand our brand awareness and talent levels in the region
Strong network and networking skills, both in person and via social media
Must be self-sufficient, well organized and able to work autonomously
Strong problem solving skills
The ability to interface with various levels effectively
Solid collaboration skills and the ability to contribute within a team setting
Proven ability to act at both the strategic and tactical levels in a fast paced, results driven environment
Effective technical sourcing skills with exposure to applicant tracking systems
Excellent interpersonal skills
Strong written, verbal and presentation skills
High sense of urgency
Results driven

Education:

Bachelors Degree / Masters Degree Preferred

To apply please complete the form below, or call now at (800) 723-8882.  All applications kept in strict confidence. Thank you for your interest in our company.
This is not the place to apply for a position at an architecture or design firm. For that, please start here