Job Seekers
Job Seekers
Architecture and interior design jobs available from the only placement firm in existence built from scratch by a published designer educated and experienced in architecture.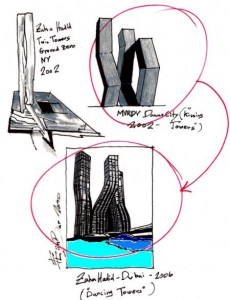 Design and Manage Your Career.
Our search techniques use that enhanced insight, which is why job seekers and hiring firms choose our top-tier service. Whether you're looking for a new challenge, interested in a flexible work environment, or passively searching for another architecture job that maximizes your unique skills, the recruiters at CFA will help.We work with hundreds of top architecture and design firms in New York City and nationwide, offering opportunities to broaden your portfolio and enhance your career by putting it on the fast track.
Focus On Your Projects…Let Us Do the Searching.
As a CFA consultant, you'll be able to concentrate on your current project–not on looking for your next one. We strive to refer you to a variety of rewarding projects at quality companies. You choose what projects and fees suit your needs. If a full-time position is your goal, you can choose a traditional offer or to have a trial period first before committing.
Sign Up For a Job Search Agent E-mail.
Our job search agent allows you to passively search for architecture jobs that meet criteria you specify and automatically e-mail you the results without you having to return to the website each day.  Sign up.
Download our mobile app
Search current jobs added daily
IOs and Android
[polldaddy survey="BEA43946895C8CB4″ type="slider" title="Take Our Survey!" body="Let firm principals know what motivates millennials at work." button="Get Started." width="400px"]
Search Careers
  Request Talent
Join Mailing List